Donald E Fischer
Donald E Fischer – California Licensed Professional Fiduciary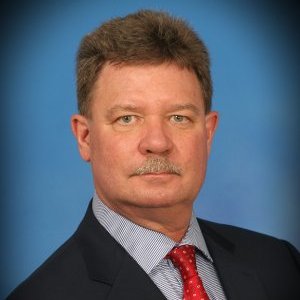 Donald E Fischer, M.A., is a California Licensed Professional Fiduciary (CA Professional Fiduciary License #PF-913), a National Certified Guardian and a trained Conflict Resolution Specialist. Mr. Fischer, in his role as a fiduciary can take on various, but necessary roles such as a business manager, decision-maker, or guardian.
A fiduciaries' duties often include: supporting mental and emotional well-being; reducing the stress of changing circumstances or unexpected events; and, helping each client, and their families, to enjoy a fulfilling life.
Providing care as a Professional Fiduciary is as much a calling as it is a career.
MAILING ADDRESS:Donald E Fischer, M.A.
P.O. Box 12101
Fresno, California 93776
559.905.4315
---
Donald E Fischer – Education
2015: CSU, Fullerton – Conservator & Trustee Management
2012: Fresno Pacific University, Fresno, CA – MA, Mediation, Conflict Studies & Peacemaking
2004: Fresno Co. Farm Bureau FAACT Graduate
2002: Leadership Fresno Class XVIII – Graduate
1977: UC Berkeley, Berkeley, CA – BA, Rhetoric
Donald E Fischer – Certifications and License
2016: California Licensed Professional Fiduciary PF-913
2016: National Certified Guardian (NCG)
2015: Certified Professional Fiduciary Management for Conservators, CSU, Fullerton
2015: Certified Professional Fiduciary Management for Trustees, CSU, Fullerton
2015: Advanced Practitioner, Academy of Family Mediators of the Association for Conflict Resolution, AFM AP
2014: Fresno Pacific University Certificate in Mediation
2003: Superior Court of California, County of Fresno, Mediation Panel Training
Donald E Fischer – Employment
2016 – Aug 2017: Central Valley Fiduciary Services – Licensed Professional Fiduciary
2012 – June 2015: -Fresno Pacific University – Director Mediation Services, CPACS Mediation Services Civil/Probate Division
2007 – 2012: Fresno Pacific University, Program Director, Lead Mediator CPACS Mediation Services  DRPA Court-Annexed ADR, Superior Court, County of Fresno
2007 – 2009: Superior Court, County of Fresno – Early Neutral Evaluation Implementation Coordinator
2007: Superior Court, Fresno County – Advanced Mediator Trainer
2006 – Present: Superior Court, Fresno County – Research Consultant
2003 – 2007: FPU Mediation Services – Mediation Case Manager / Superior Court, County of Fresno Mediator
2003 – Present: Donald Fischer Mediation Service – Mediator – Civil, Probate, Family, Community
Donald E Fischer – Panel Membership
2016 – Present: Family Law Mediation Panel – CA Superior Court, County of Fresno
2016 – Present: Estate Planning Council – Fresno, California
2016 – Present: Mediation Panel – CA Superior Court, County of Kings
2016 – Present: CA Agricultural Mediation Program  USDA, CA Dept. of Food & Agriculture, Contract Services
2014 – Present: Workplace Conflict Management – Department of the Interior, Contract Services
2007 – Present: Attorney Fee Arbitration Panel – County Bar Association, Fresno, California
Donald E Fischer – Acknowledgements
2009 – 2015: ADR Settlement Officer, Superior Court of California, County of Fresno
Donald E Fischer – Experience
2014 – Present: Special Needs Trust – Trustee
2012 – Present: Probate Mediation – Mediator
2006: Fresno Co. Superior Court, ADR – Judge Mediation Training
2005 – Present: Fresno Co. Superior Court – Settlement Agent
2005: U.S. Equal Employ Op Com – Pro Bono Mediator
2003 – Present: Better Business Bureau, Fresno – Mediator
2003 – Present: Victim Offender Reconciliation – Volunteer Mediator
2003 – Present: Community Justice Conference – Volunteer Mediator
1999 – 2006: LACN Insurance Program – Trustee
2003 – 12/2004: Fresno Co. Superior Court – Intern Premarital Mediator – Family Court Services
Donald E Fischer – Presentations
MAR 2015: "The Use of Mediation and Restorative Justice in Elder Abuse Issues" — Elder
Abuse Services, Inc. (EASI) Intern Certification, CFSU Campus
OCT 2014: "Conflict Resolution for Families Addressing Elder Issues before Abuse
Occurs" — Fresno-Madera Agency on Aging
SEP 2014: "Eclectic Family Law Mediation Concept" — Fresno County Bar Association, Family Law Section
APR 2014: "How to Create a Successful Court-Connected Probate Mediation Program" —
ACR Elder Section, Webinar, Adobe Connect
MAR 2014: "Restorative Justice Approach to Court-Connected Conflicts" — Fresno City
Summit, Community Transformation Program
MAR 2014: "Making a Living in Conflict Resolution Focus on Arbitration"
FEB 2014: Elder Issue Mediation and Confidentiality, Victim Services Certificate Program, Department of Criminology, California State University, Fresno
MAR 2013: When is Elder Issue Mediation Appropriate, Elder Abuse Services, Inc. Annual Retreat, Fresno, CA
SEP 2012: Attitude is Everything: Creating a Positive Attitude, Claremont EAP
JUN 2012: Eldercare Stress: A Family Balancing Act, Mediation for Families Caring for an Aging Loved One, ACR International, Elder Section
MAR 2012: Elder Conferencing and Mediation, Preventing Elder Abuse, Clovis Adult School, Clovis, CA
OCT 2010: Elder Care Mediation in Community Programs, CDRC Annual ADR Policy Conference, Loyola Law School
APR 2010: Elder Care and Families in Conflict, Retired Communication Workers of America
MAR 2010: Mediating Elder Conflict Issues, Association for Conflict Resolution/CCC Annual Conference
MAR 2009: Conflict Resolution in the Workplace: An Overview, Claremont EAP
2008-2009: Early Neutral Evaluation, The Fresno Superior Court Process, Presented to multiple firms with twenty or more attorneys
AUG 2008: Dealing with Conflict Alzheimer's Creates in Families, Somerford Place, Fresno
MAR 2008: Evaluator Training, ENE Implementation, Fresno Superior Court
APR 2008: Community Roundtable for Fresno County Service Providers
MAR 2007: ACR/CCC Annual Conference "Court Connected Mediation: Bringing Litigants to the Table"
NOV 2006: Fresno Superior Court Judges "Facilitative Mediation"
NOV 2005: Fresno Superior Court Family Law Section
OCT 2005: Central California Trial Lawyers Association
JUN 2005: Victim Offender Reconciliation Training Program
Donald E Fischer – Continuing Education
APR 2016: The Ripple Effects of Partner Violence, Fresno Superior Court/ACRCCC
MAY 2015: Certified Professional Fiduciary Management for Trustees, CSU, Fullerton
2015 – 2012: Fresno County Bar, Estate and Trust Section, CLE
2015: Project First Step, CCLS
2015 – 2009: Fresno County Bar, Family Law Section, CLE
2014 – 2000: State Bar of California Annual Meetings, CLE
2013: Domestic Violence in Conflict Resolution
OCT 2010: UC Berkeley The Mindful Lawyer Practices & Prospects Conference
OCT 2010: California Dispute Resolution Council ADR Policy Conference
AUG 2010: ACR/CCC Conflict Coaching
JUL 2010: Fresno Pacific University Basic Institute Training, Conflict Resolution
APR 2010: California AOC/JC Conference on Self-Represented Litigants
APR 2010: ABA Section of Dispute Resolution Conference
MAR 2010: Association for Conflict Resolution/CCC Annual Conference
More upon Request
Donald E Fischer – Organizational Membership
Member of the Academy of Family Mediators APFM (2014-Present)
Board Chairman, Castle Keep Elder Abuse Prevention Program (2011-Present)
Board Booster, Association for Conflict Resolution, Central California
Association for Conflict Resolution, Elder Section Program Committee
Board Member, California Dispute Resolution Council CDRD (2010-2013)
Co-Chair, State Bar of CA Litigation Section, Alternative Dispute Resolution Committee (2012-13)
County of Fresno, Superior Court ADR Oversight Committee (associate)
President Association for Conflict Resolution, Central California Chapter (2007-08)
Member Association for Conflict Resolution, International
Lumber Association of California, Nevada and Hawaii (Director & Trustee 14 years)
Rotary International (23 years, Club President, Regional Representative, District Nominating Committee, International Youth Exchange Admin) Fresno County Board of Supervisors, Tourism Committee
Donald E Fischer – Rate for Engagement
Fiduciary Services $150.00 per Hour
Elder Issue Family Conferencing = $200 per Hour, Day/Evening Appointment Flexibility
Audio-Visual Teleconferencing Available